AeroClay Packaging Uses Freeze Dried Foam
Cory Francer, July 2014 in PackagePrinting
A freeze-dried mixture containing clay and polymer could be the next product to make a splash in the world of sustainable packaging. AeroClay, a technology developed at Case Western Reserve University, is a formable, environmentally friendly product that has been researched for a variety of uses.

Compadre, an Austin, TX based company specializing in transit packaging solutions, is exclusively licensed to look into how AeroClay can be used commercially in the packaging sector...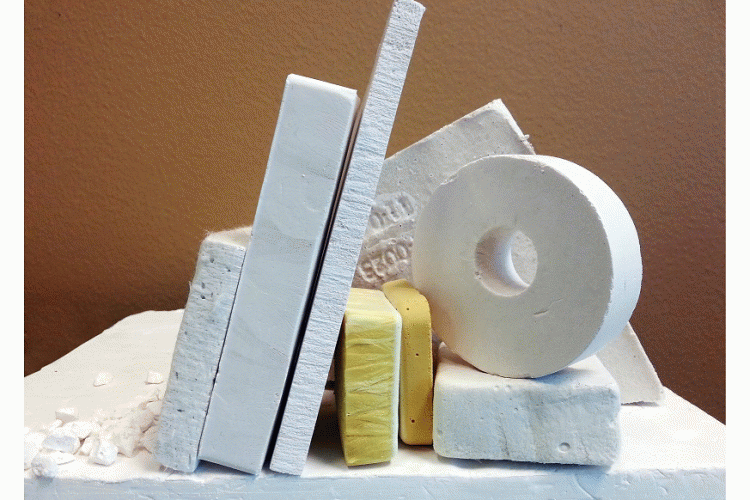 A 'sublime' new sustainable option for protective packaging
Rick Lingle, June 2014 in Packaging Digest
A cool new technology with freeze drying as a key part of the material manufacturing process is aimed at a number of markets including packaging. Compadre, a company known for transit packaging solutions, has obtained an exclusive license to pursue commercial uses for AeroClay, an innovative technology developed in a Case Western Reserve University materials lab. AeroClay technology turns clay and other ingredients like polymer into a versatile material that is sturdy, malleable, heat- and flame-resistant, as well as eco-friendly. It can be used as an absorbent, insulator or packing material, along with other uses...
After the oil spill
Elizabeth Devitt, June 2014 in Ensia
It was the day after Christmas, and I stood at the edge of McGrath Lake in Ventura County, just north of Los Angeles. This prime bird habitat is tucked among coastal sand dunes bordering a local surf spot, but I wasn't there to catch waves. I was a veterinarian who answered a call to help clean up 84,000 gallons of goop leaking from a storage tank pipe into the lake, surrounding wetlands and the Pacific Ocean...
Biodegradable styrofoam made of milk, clay
Feburary 2013 in Discovery
The plastic might some day become a green alternative to petroleum-derived foam packaging blocks.
Scientists have developed a Styrofoam-plastic out of mostly clay and milk proteins

The material is lightweight, sturdy and largely biodegradable.

Before the material can go mainstream, researchers need to overcome practical and technological hurdles...